Subluxation? What's that?
The subluxation is the main focus of Chiropractic. It is the physical manifestation of nervous system interference.
A Subluxation was defined formally for the first time in 1927 from the great Dr. R. W. Stephenson in his famous book, "Chiropractic Textbook" as, "A subluxation is the condition of a vertebra that has lost its proper juxtaposition with the one above or the one below or both; to an extent less than a luxation; which impinges nerves and interferes with the transmission of mental impulses."1
Here at Chiropractic Constable, we define a subluxation as, "a vertebra that has lost its normal position and/or function and as a result, interferes with the function of The Nerve System." The problem of course, as we have learned on our Chiropractic and You and The Nervous System pages is, a subluxated spine and nervous system can no longer control the body to properly self-heal or self-regulate which results in reduced health and reduced human performance.
What is almost even more important than realizing the existence of subluxation is understanding its cause. A subluxation is the result of acute and/or constant emotional, chemical and physical stress upon the body.
Vertebral subluxations can be devastating to a person's health and human potential and are well documented by leading health authorities: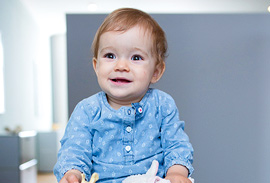 "Subluxation is very real. We have documented it to the extent that no one can dispute its existence. Vertebral subluxations change the entire health of the body by causing structural dysfunction of the spine and nerve interference. The weight of a quarter on a spinal nerve will reduce nerve transmission by as much as 60%."2 (Chang Ha Suh, PhD Spinal Biomechanics Expert University of Colorado)
We recognize the importance of the vertebral subluxation and its potentially devastating effects upon human health and potential. We strive to not only educate our patients about subluxation and its causes but also to help them prevent further problems in the future.
1 - Stephenson RW. The Art of Chiropractic, rev. Davenport: Palmer School of Chiropractic, pp. 3-5, 37-8, 71-2.
2 - DeRoeck, R. The confusion about chiropractors, (1989) Danbury, CT, Impulse Publishing
Contact
CHIROPRACTIC CONSTABLE
Hauptstraße 38
65719 Hofheim
Tel: +49 6192 977 922 2
opening times
Monday - Thursday
8am - 12pm
3pm - 7pm
Friday: by appointment
New
Join us at our weekly New Patient Orientation – Wednesdays at 6pm. Call to reserve a place!